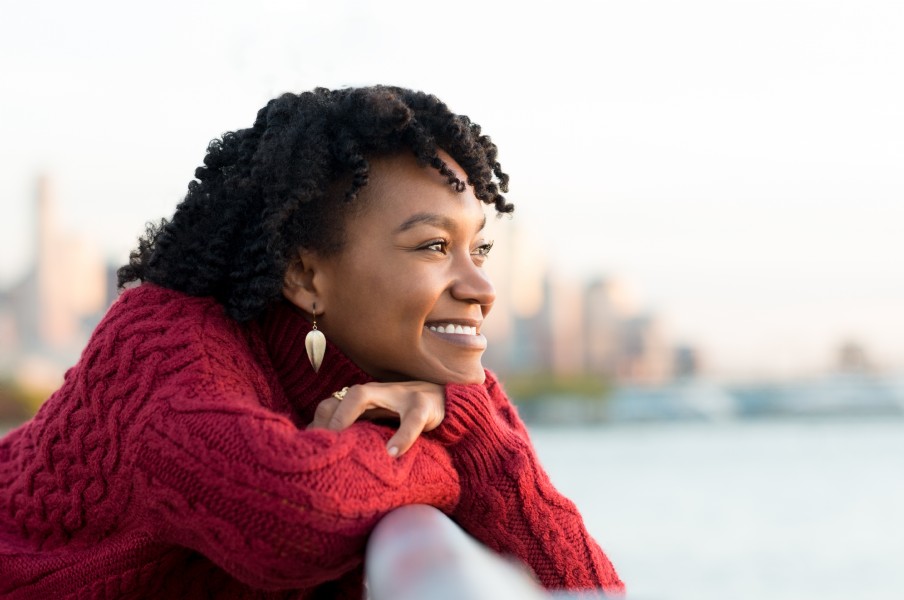 As we are awakened each morning by the grace of God, empowered by His strength, we can't help but thank Him, yet, we have an enemy attempting to conquer our souls at that very moment. Who are we? Do we identify according to the works of darkness or do we identify according to the grace of God?....it matters.
From the beginning the enemy has been after the identity of God's children: Adam and Eve were deceived in the garden when God's word was questioned (Genesis 3: 1-5), giving up the authority God had given them. He attempted to cause Jesus to question His identity in the wilderness, but was unsuccessful because Jesus knew who He was (Matthew 4:1-14).
We must know who are and that we are God's children in the midst of the chaos and confusion, regardless of the lies spoken into our subconscious. This is a conscious affirmation; a knowingness (if you will) that by believing on Jesus Christ and His sacrifice we are the righteousness of God and it is forever settled; nothing changes it. We are sealed by God's Holy Spirit and nothing changes it.
Ephesians 1:13 NIV - And you also were included in Christ when you heard the message of truth, the gospel of your salvation. When you believed, you were marked in him with a seal, the promised Holy Spirit
Romans 3:21-22 NIV - But now, apart from the law, the righteousness of God has been made known, to which the Law and the Prophets testify. This righteousness is given through faith in Jesus Christ to all who believe.
Romans 8: 14-16 NIV - For those who are led by the Spirit of God are the children of God. The Spirit you received does not make you slaves, so that you live in fear again; rather, the Spirit you received brought about your adoption to sonship. And by Him we cry, "Abba, Father." The Spirit himself testifies with our spirit that we are God's children.
PRAYER: Father, I thank you for making me Yours. I thank You for adopting me into Your family as I believe in Jesus Christ. Thank You for the sacrifice of Jesus, taking my sins, becoming my sin, bearing the penalty of my sin on the cross. I receive with thanksgiving the righteousness You have given me in Christ Jesus. I acknowledge that in Christ Jesus I am righteous (the righteousness of God), and for this identity You've graciously given to me, I am grateful. In Jesus Name, Amen
Consider and meditate on who you are: You are the righteousness of God in Christ Jesus and nothing changes it.