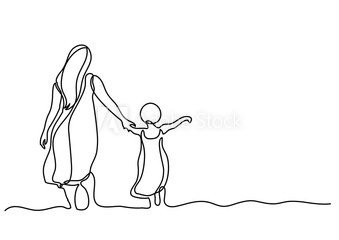 1 John 4:19 - "We love Him because He first loved us."
The Bible gives us many verses about love - what it is and what it means. None is more descriptive and detailed than 1 Corinthians 13:4-13. It is often read at wedding ceremonies as a guideline to follow for the betrothed before their vows are said. This passage describes perfect and unconditional love. God loves us in this pure way.
It is easy for us as targeted people to forget that we are loved by God. We sometimes are tempted by satan to erroneously think that God does not love us. Daily pain, humiliation and indignities and other suffering have a way of causing us to think otherwise. When we think that God does not love us, we are subconsciously holding onto the pain inflicted upon us. We are accepting the bad and not the good. Over a prolonged period of fime, accepting the bad in our lives can become a very harmful pattern. It can prevent us from seeing the good in our lives - from the good in the past and in the present. If we accept the good in our total lives, we can see God's love for us reflected in many ways. He is, always has been and always will be the through line that sustains us.
Accepting God's love for us helps us to be conscious of Him at all times helping us to do good for ourselves and others. We will want to take better care of ourselves when we internalize His love for us. We will have more confidence in resisting the enemy. We will have the mental and physical strength to accomplish goals set by ourselves and those inspired by the Holy Spirit. "If God is for us, who can be against us?" (Romans 8:31) Knowing that "He cares about every detail down to the number of hairs on our head" (Matthew 10:30) reinforces belief in ourselves. Above everything that has been noted here, Jesus shows us He loves us because He died for us. (John 15:13)
As we wait on God for answers, the sustenance of His love enables us to trust Him. We will become like the faithful in Isaiah 40:31: "But those who wait on the Lord shall renew their strength; they shall mount up with wings like eagles, they shall run and not be weary, they shall walk and not faint." Because we are loved by God, we feel confident in following His word in Psalm 46:10, "Be still and know that I am God." We can wait on Him patiently to do His work in us and to answer our prayers. Perhaps He won't answer in the way we desire but we can be sure that His response will be the perfect one because He is perfect and because He loves us.
# # #
Carolyn Cunningham